Can the Standard Fire Restoration Processes Save Carpets?
9/18/2020 (Permalink)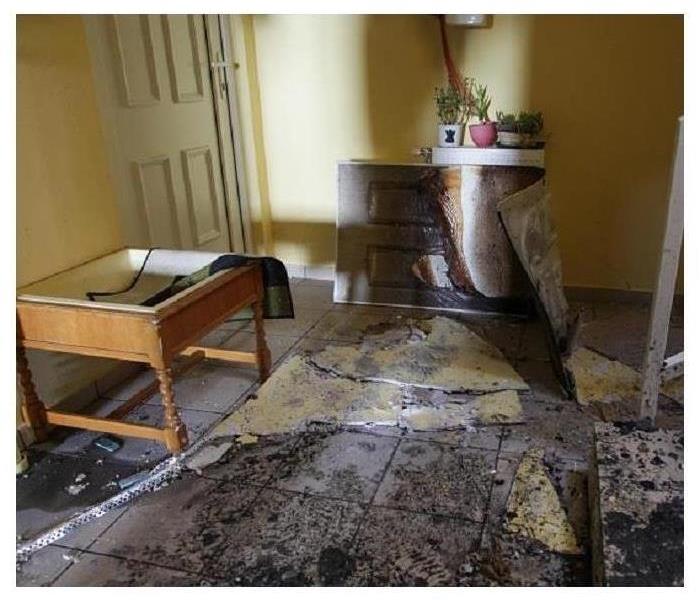 Even in small fires, smoke and soot can damage flooring. Leave the remediation to the professionals. Call SERVPRO to restore your home.
Standard Fire Restoration from SERVPRO Covers All Issues Including Deep Soiling and Staining in Various Materials in Santa Monica Homes
When a fire in Santa Monica breaks out, it affects many of the contents in the house in different ways. It takes several processes, including cleaning and deodorization, to restore such materials to their preloss state.
Sometimes the damage is too advanced for the item to be saved. When renovating fire-damaged properties in Santa Monica, SERVPRO uses simple and advanced cleaning techniques, boosting your carpets' chances of saving.
What affects carpets most during a house fire?
The secret for successful fire restoration in Santa Monica homes is understanding how the damages in question develop. Carpets are mostly affected by:
Accumulation of soot, ash, and other residues
Over-wetting
Accumulation of fire extinguisher residues
Residues like soot and ash can settle on the carpet during the fire. Alternatively, after putting out the fire, movements around the loss site can spread residues collected from other carpeting areas. Although the residues are the same, the steps needed for restoration differ because, in the second case, the soiling is deeply embedded in the carpet fiber.
The type of soil also determines the steps necessary for restoration. Using the same procedures to remove soot and fire extinguisher residues might not work since they have different chemical compositions. Powdery fire extinguisher residues are highly corrosive and must be removed before performing regular cleaning.
How does SERVPRO ensure adequate cleaning?
For restorative cleaning to work, it should match the level of soiling and the carpet material's physical traits. Deep soiling and staining may require more aggressiveness. However, using an aggressive method for slight soiling can cause physical damages to the fabric.
Our SERVPRO technicians use cleaning methods with diverse levels of aggressiveness, including:
Bonnet cleaning
Hot water extraction
Deluxe precondition and rinse
Rotary extraction
Showcase
SERVPRO of Santa Monica / Venice Beach takes every step possible to save your items during fire restoration. Call us at (310) 395-9050 to help you deal with any issue, "Like it never even happened."