Three Reasons Bathrooms in Marina Del Rey are the Source of Water Damage
6/7/2019 (Permalink)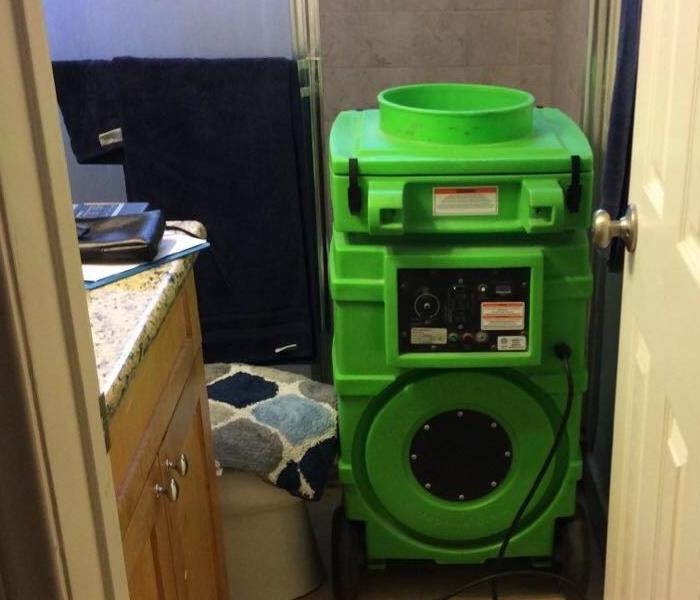 Bathrooms are common places for water damage to originate. SERVPRO of Santa Monica / Venice Beach is always on call to dry your home.
How Marina Del Rey Homes See Water Damage to Their Bathrooms
Water damage can happen anywhere in your home but is most likely to pop up in two places: the kitchen, and the bathroom. Of these two spots, a majority of our work happens in the bathroom, because there are both more bathrooms in most local homes and more ways that the room can sustain damage. Even with tile floors and adequate ventilation, you might still someday have to contend with water damage severe enough to warrant a call to SERVPRO. Here are a few ways that might happen.
Burst Pipes or Faucets
The most unexpected way that water damage can happen to a Marina Del Rey home's bathroom is through a burst or pipe or faucet somewhere in the room. Whether through external damage or spontaneous malfunctions, these issues are uncommon but disastrous sources of damage we see throughout the year. Should one of these situations arise in your home, make sure to call for help as soon as possible from SERVPRO through our 24/7 phone lines or the Emergency Ready Profile app. The sooner we can arrive to start mitigating damage, the less costly any resulting repairs and restorations should be.
Constant Humidity
Having extra humidity in a bathroom is to be expected, but without any ventilation or ways for that moisture to escape, you may start to see signs of home damage related to condensed moisture in the room. Humidity can wear down finishes and paints in the room and can lead to potential mold infestations. Make sure to ventilate the bathroom after taking a hot shower, and you should be able to prevent these damages from happening.
Pipe Leaks
Faucets and shower heads in your bathroom probably have drains beneath them to catch any leaking water, but the pipes behind your walls and below countertops may not be as well-protected. Most leaks are easy to seal up and repair but can cause permanent damage over time that requires the help of a professional restoration company like SERVPRO to reverse.
At SERVPRO of Santa Monica / Venice Beach, We're Faster To Any Size Disaster to ensure that your home receives the fastest and best treatment possible for any water damage issue you may face. Call us at (310) 395-9050.
Read more about Marina Del Rey here.