Can Commercial Water Damage Ruin Pawn Shops' Reputations in West Los Angeles?
5/11/2020 (Permalink)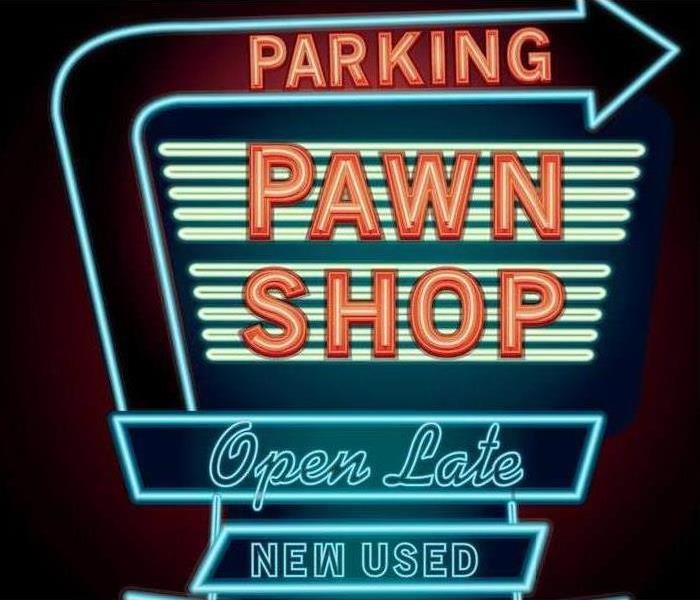 Customers rely on your pawn shop to purchase items or to provide them with cash when the need arises. Call SERVPRO right away after damage.
Team SERVPRO Professionally Remediates Your Water Damaged Shop
At times, West Los Angeles residents rely on the money gained from placing valuable items into pawn at your shop. While many intend to use this as a way to sell their items, others plan on returning later to claim their possessions. Protecting these items from damage until other customers buy them or their original owners return for them protects your investment and your reputation.
When businesses sustain accidents that cause commercial water damage in West Los Angeles, they can easily lose their inventory. Such a loss can easily make many businesses fail, but when that inventory's ownership partially belongs to others, the need to protect that inventory significantly increases. SERVPRO hires individuals who then dedicate substantial amounts of time to learning the latest restoration techniques and methods, which prepares them for the task of earning different IICRC certificates.
Being a business with customers who hold responsibilities to their own clients, we understand your position when water damage or other problems threaten to bring harm to the inventory within your facility. Our staff receives training that prepares them to handle a variety of situations. Restoring a business' interior while working alongside any employees present and protecting the inventory is our purpose when mitigating water damage in a business setting.
After we arrive and before we can begin working, we must determine the cause of the water damage. Wherever water entered your building in the past can continue to happen, negating any of our efforts. We remove the possibility of any additional moisture gaining entry and begin working. We use moisture meters to determine the wetness of a section of material, and when possible, dry these things out. However, when a building's water damage began months or years ago, many materials become unsuitable for restoration. Only replacements can suffice, both for aesthetics and safety.
The display cases and shelving units can become affected by water, much in the same manner that it can affect the structure of your building. We carefully detail these, ensuring they come clean and ready once again for holding any saleable inventory. While much of your stock most likely comes from recent years, whenever our technicians encounter possible antiques, they know to discuss their care with you or your designated staff.
Cleaning carpeting can remove much of the odors related to water damage, as well, but when they persist, our Odor Control Technician (OCT) uses either hydroxyl or ozone generating machines, and at times, relies on thermal fogging for powerful smells. When dry rotting affects carpeting, our Carpet Repair and Reinstallation Technician (RRT) helps advise our customers on the available options to protect their floor covering.
Restoring businesses in our communities, including Ocean Park and Marina Del Rey, SERVPRO of Santa Monica / Venice Beach wants to help your pawn shop flourish and maintain its flawless reputation as a trusted business. If water damage seems to affect your transactions, contact our 24-hour service line at (310) 395-9050 so we can assist you.
Click here for more on West Los Angeles.