Preparing for Storms in Santa Monica
1/19/2023 (Permalink)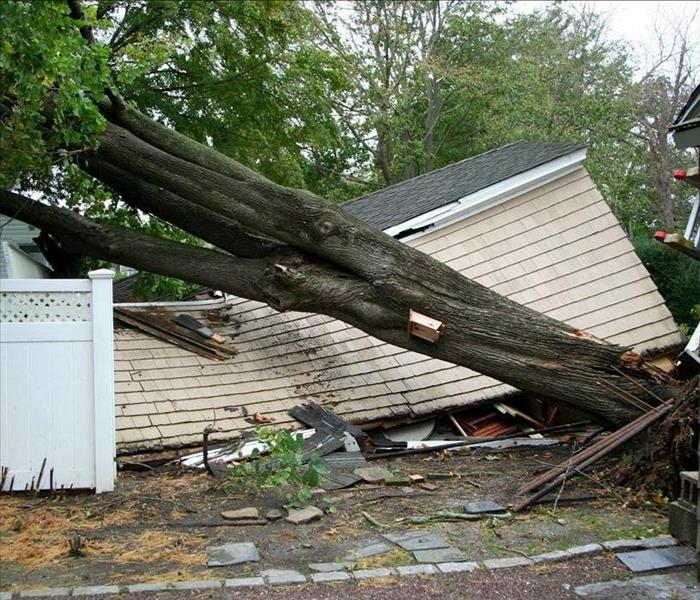 You can't completely prevent a storm, but you can prepare for it and take steps to ensure your family will be safe.
As residents of coastal areas, we know that storms can be devastating. But not all storms are created equal: some can cause flooding while others could knock down trees or even cause power outages. It's important to know what to do in case of an emergency. Preparing for severe weather is essential for your safety and peace of mind. Here are some tips on how you can prepare yourself and your household for any weather event.
Check Your Drainage System
A problem in your drainage system can be caused by a blocked gutter or downpipe. If you have these issues, it's not just annoying—it can actually cause damage to your house.
You should check your whole drainage system before the rain starts so that you know if it needs any work done on it beforehand (like cleaning out tree roots). To avoid this problem:
Make sure your gutters are clean and clear. If they're full of leaves or debris, then water will keep building up until it overflows and causes problems for neighboring properties.
Check that all downpipes are clear of leaves and debris—if they aren't cleared out regularly, then water will build up inside them until eventually, it spills over onto other people's property.
Check that no branches have fallen into the gutter guards on top of each downpipe—they should be kept clear at all times so that they don't block any rainwater from draining away from your home.
Finally, don't forget about those pesky trees! Never underestimate their ability to cause mayhem during heavy winds by toppling over onto power lines or smashing into windows!
Look to the Sky
You should prune back any trees or branches that may fall on your house or neighbors' houses. You can do this by yourself, but it will be safer if you have someone help you.
Consider Back-up Electricity
No matter how prepared you are for a storm, it will be difficult to stay that way without power. If you have the money and the space, installing a generator is your best option. Generators require less maintenance and can run on a variety of fuel types; however, their initial cost is higher because they require an engine and alternator.
Check Your Insurance Policy
One of the most important steps in preparing for storms is to check your insurance policy to see what is covered.
You may be shocked to find that some items are not covered by your policy, or you might have a deductible that needs to be paid before coverage kicks in. It's imperative that you know the ins and outs of your policy ahead of time.
You can't completely prevent a storm, but you can prepare for it and take steps to ensure your family will be safe. By taking these steps now, you can be ready when severe weather arrives.