How to Remove the Smoke Odor From Your Fire Damaged Santa Monica Business
6/17/2019 (Permalink)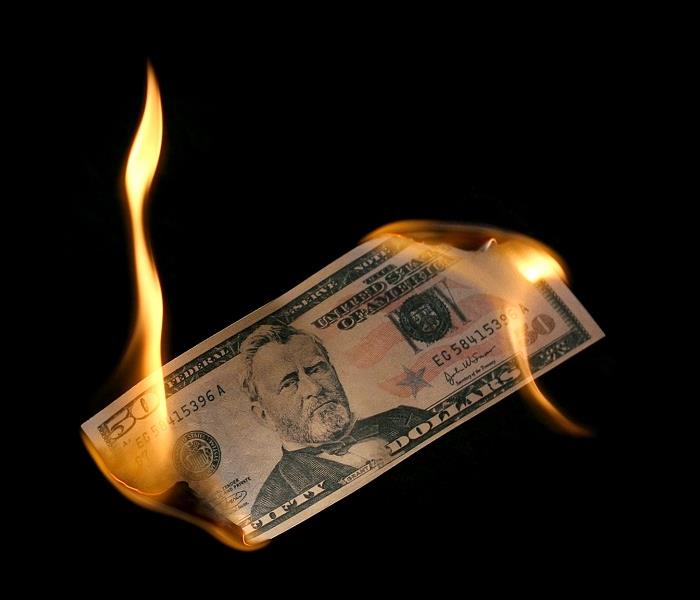 Your business relies on foot traffic and fire damage can grind the traffic to a halt! Call SERVPRO to restore your fire damaged business quickly.
Smoke Odor and Commercial Fire Damage in Santa Monica Property
Fire damage brings several problems when it occurs in a commercial property. Even small scale fires can leave significant odors and damage that prevent a business from being open to the public for safety and health reasons.
When SERVPRO works on commercial fire damage in Santa Monica properties, we take into consideration that every moment the business remains closed during mitigation equates to revenue loss. Therefore we streamline the process as much as possible to get the company back to normal operations as quickly as possible.
We extract the water used to extinguish the fire to inhibit any further damages to building materials and contents from extended exposure to excessive moisture. We scope the premises using our moisture detection equipment to determine if we removed all of the water, so secondary issues such as mold are not an issue later. SERVPRO technicians remove charred building materials and items too damaged for restoration from the property as they only contribute to the strong odors.
After drying, we address the surfaces damaged by smoke with dry cleaning sponges first to pick up soot and then wet cleaning with our professionally formulated solutions to remove stubborn, sticky residues. We test before we clean to ensure we use the correct methods for the type of residue that requires remediation.
No one wants to frequent a business that smells like smoke, and SERVPRO employees hold certifications in Odor Control. We have numerous types of equipment specially designed to attack fire odors at the molecular level.
One of the most effective methods is thermal fogging. Since hot air expands during a fire and drives odor-causing soot particles deeply into cracks and crevices, thermal fogging delivers an odor neutralizing fog that reaches those particles and eradicates them, leaving the property without reminders of the fire and the business ready to reopen.
Contact SERVPRO of Santa Monica / Venice Beach at (310) 395-9050 when you need cleanup and restoration of commercial fire damage for your property. Our certified technicians work quickly to limit the loss and make the damage to your property "Like it never even happened."
Read more about Santa Monica.