Where Do I Turn for Help with Cleaning a Trauma Scene in Santa Monica?
7/30/2020 (Permalink)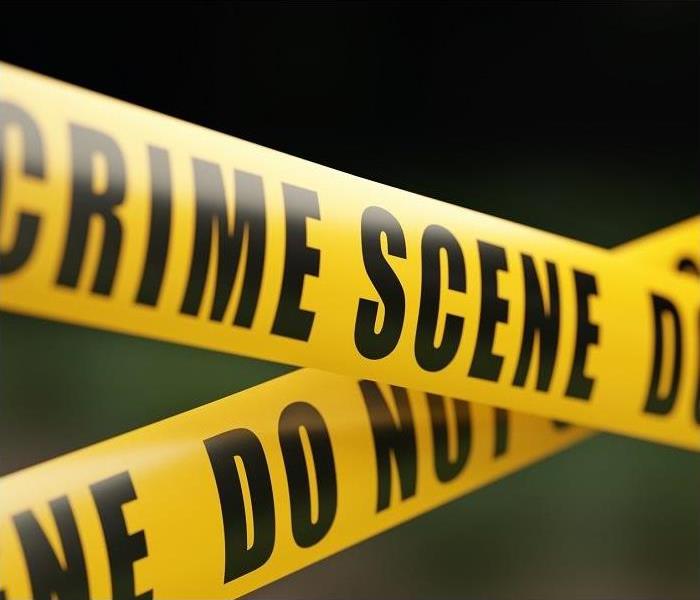 Sometimes traumatic events invade our homes. SERVPRO is equipped and trained to clean and restore your home.
Skill, Care, and Compassion Are Why SERVPRO Is a Professional and Comforting Resource for Santa Monica Residents Coping with Trauma Scene Cleanup
During the grief and confusion suffered after discovering a trauma scene in your Santa Monica home, you need a professional partner upon whom you can depend. Your obligation to arrange for the cleanup after traumatic loss is often a final unexpected blow to an already incredibly stressful situation. The risk of exposure to hazardous substances adds to your angst, why we make responding to these calls a priority.
What Are the Dangers of DIY Trauma Scene Cleanup?
The distress of coping with trauma scene cleanup in Santa Monica can make the next steps feel quite demanding. First responders wrap up their work at the scene and then leave the homeowner to manage the aftermath. As you face the mess and residuals, you might consider cleaning the scene yourself. Experts do not recommend a do-it-yourself approach because of the training and precise protocols needed to handle the cleanup wholly and appropriately, following legal requirements for the hazards involved:
Bloodborne pathogens present in human tissues and fluids
Crime response chemicals such as pepper spray and teargas
Evidence gathering substances like fingerprint power and luminol (reacts with blood traces)
Drug residues
Molds and vermin (in hoarding or unattended death scenarios)
How Do Professionals Prepare to Manage Trauma Scene Cleaning?
SERVPRO ensures that the technicians assigned to biohazard cleanup after a trauma event have the specific training and certification required by governmental entities. We provide the EPA-registered products needed to deep clean and disinfect. The technicians seek out the migration of the fluids and other substances into structures and fixtures, including cavities, subfloors, insulation, padding, and carpeting. Then research-based strategies remove the hazards even if hidden.
We take responsibility for providing critically needed trauma scene cleanup seriously, and this is why SERVPRO of Santa Monica / Venice Beach is a valued resource for those in need of it. Call us anytime, day or night at (310) 395-9050 for help with a delicate and challenging situation.
More about Santa Monica.