Water Removal Services in Los Angeles From Experts You Can Trust
3/10/2018 (Permalink)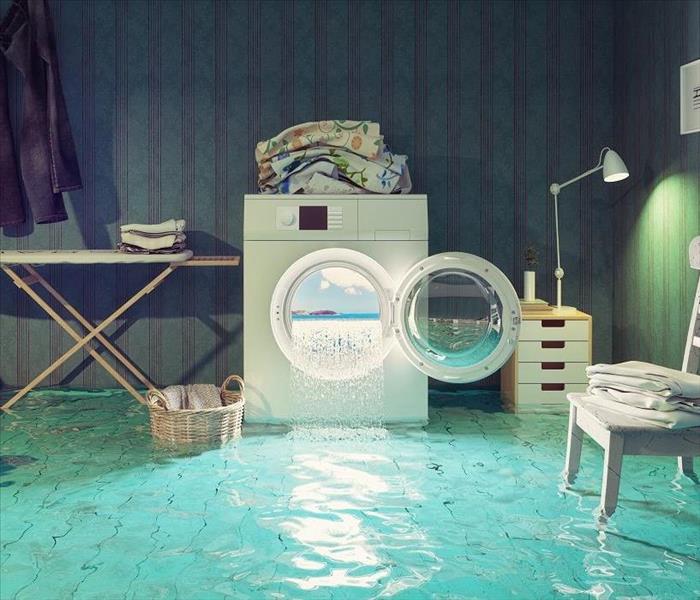 It is important to contact SERVPRO as soon as you find standing water in your home as the damage gets worse the longer you wait.
Rely on the Trained Professionals at SERVPRO for Fast and Efficient Water Removal
If you are currently experiencing water intrusions anywhere on your property, our quick and efficient water removal services can help. We respond to your call 24-hours a day, 7-days a week, making it easier to reduce many of the costs associated with water exposure in your home.
Making quick, decisive decisions is essential when dealing with water removal in your Los Angeles area home. Water leaks only take a few hours to get entirely out of hand, not to mention the possibility of corrosion, rot, or mold, depending on how long it takes to remove excess moisture.
SERVPRO can give you access to advanced equipment, highly-trained personnel, and a vast amount of resources that help restore many of your personal belongings, furniture, appliances, and electronics affected by water. Our restoration technicians can work with you and your insurance company while performing quality extraction services on properties of all shapes and sizes.
SERVPRO can help you understand the problem occurring in your home, find and repair the source causing the problem and dry your wet structure without delay. We have infrared moisture detectors and hygrometers to help locate water hidden anywhere on your property, along with water extractors and drying equipment necessary to return moisture levels to normal in a quick, efficient manner.
Whether you are experiencing a category 1 problem that includes a fresh-water flood from a broken plumbing line or water heater, a category 2 problem that involves dealing with grey-water from a leak in your washing machine, or dishwasher, or a category 3 problem such as a sewage backup in your home, SERVPRO can help.
You just need to remember that the longer you take to get the help you need, the worse things can get. Simple water intrusions can quickly escalate into category 2 or 3 problems given enough time. It takes less than 4-hours to fill a basement, damaging your floor, walls, ceiling, insulation, and possibly affecting the structural integrity of your building. Imagine what 24 to 48-hours of exposure can do in the form of corrosion, rot, or mold.
Contact SERVPRO of Santa Monica / Venice Beach for full-service solutions provided by IICRC-industry certified technicians you can trust. We are proud to serve the entire Ocean Park, Marina del Rey area, giving community members the peace of mind they deserve, call today. (310) 395-9050
Click here for more information regarding the city of Los Angeles.