An Appliance Can Be Behind Fire Damage in a Santa Monica Home
11/29/2021 (Permalink)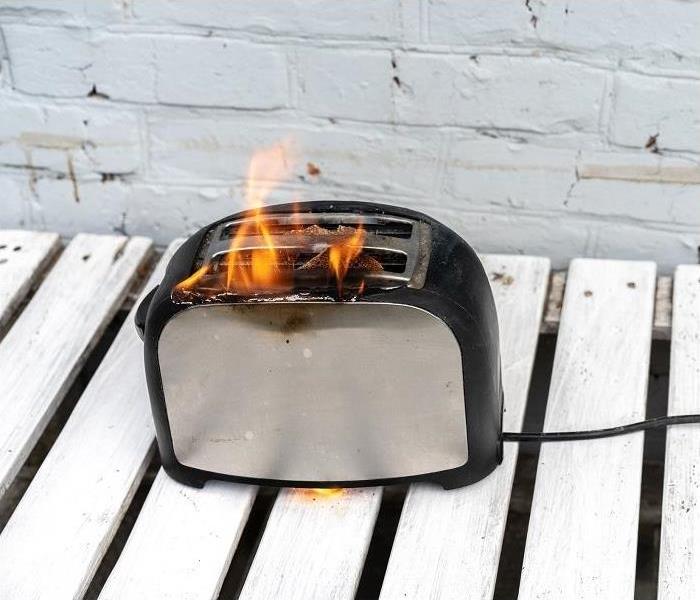 Appliances are often sources of fires. Inspect the area around the appliances and the cords for signs of wear and tear.
A Professional Fire Restoration Team Helps Return Santa Monica Homes to Mint Condition
Santa Monica, just like the rest of the state, has seen its share of natural disasters. While drought, fires, extreme storms, it feels like California has seen it all. Along with what Mother Nature delivers, homeowners are also susceptible to fire damage in their homes due to appliance and electrical malfunctions. When this happens, flames and smoke can wreak havoc throughout the house, leaving its residents needing professional help.
SERVPRO, our top team for fire damage restoration in Santa Monica, is available 24/7 to tend to the needs of our community. When a space heater, a clothes dryer, or a stovetop cause a fire, soot and ashes settle upon your furniture, walls, and personal belongings. Fire damage in your home varies in size and severity, but a professional team like ours can handle it all. Our advanced training with leaders in the smoke and fire restoration industry prepares us to apply the latest techniques to preserve as much as possible.
It is not uncommon for SERVPRO clients to worry about burnt items in their homes and the lingering smell left behind by the fire. Odor control is part of the fire damage restoration process, and we treat each surface and room in your home carefully to neutralize and kill smell particles. Some of the equipment that helps us achieve our goal include:
Air scrubbers to neutralize airborne odor molecules
Ozone generators to clean the air in your home
Foggers to spray deodorizing agents onto each surface
Regardless of your fire damage and restoration needs, SERVPRO of Santa Monica/Venice Beach is here to help. Call us at (310) 395-9050 and let us partner with you until your home feels like your own again.