Can Fire Restoration Companies Help a Santa Monica Homeowner Even if the Fire Did Not Start in Their Unit?
11/12/2021 (Permalink)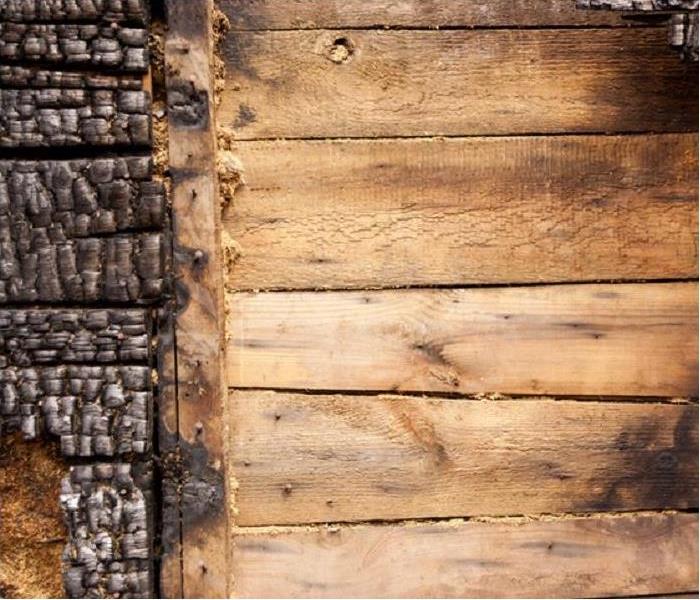 Fires leave charring and smoke and soot behind. SERVPRO is your one stop fire damage restoration shop.
Fire Damage Can Travel Quickly to Neighboring Homes. Calling a Fire Restoration Team Helps Restore Santa Monica Homes
Fires happen. Whether your property in Santa Monica is old or new, the electrical system may malfunction, or an aromatic candle may cause an accident. Regardless of the culprit, fire damage doesn't only happen to the home where it first ignites. Soot, ashes, and the smell of smoke can easily travel to leave their mark in neighboring living units. To restore your home after a nearby fire, call a professional team for help.
Santa Monica dwellers looking for a fire restoration team need to look no further than SERVPRO. Our certified staff is trained to handle situations of all sizes and build plans specific to each client's needs. Even though you may want to roll up your sleeves and start cleaning yourself, let our experts assess the situation before acting. Some cleaners may react with fire remnants and cause further damage, which is why our team makes decisions based on each surface and pre-treats each one of them as a precaution.
If you feel your fire damage is not extensive, but the smell is overpowering, SERVPRO can also help. Some of the techniques we may bring to your home to leave it smelling fresh may include:
Air scrubbers to neutralize odor molecules
Thermal foggers permeate each item and counteract the smell of smoke
Industrial-sized air movers to improve air circulation
Just like you would visit a medical specialist for a specific ailment, let the fire damage and restoration experts handle the fire cleanup of your home. SERVPRO of Santa Monica/Venice Beach is available 24/7 by calling (310) 395-9050. With our help, your home will feel "Like it never even happened."