Don't Let Hidden Water Damage Fester in Your Venice Beach Property
9/29/2021 (Permalink)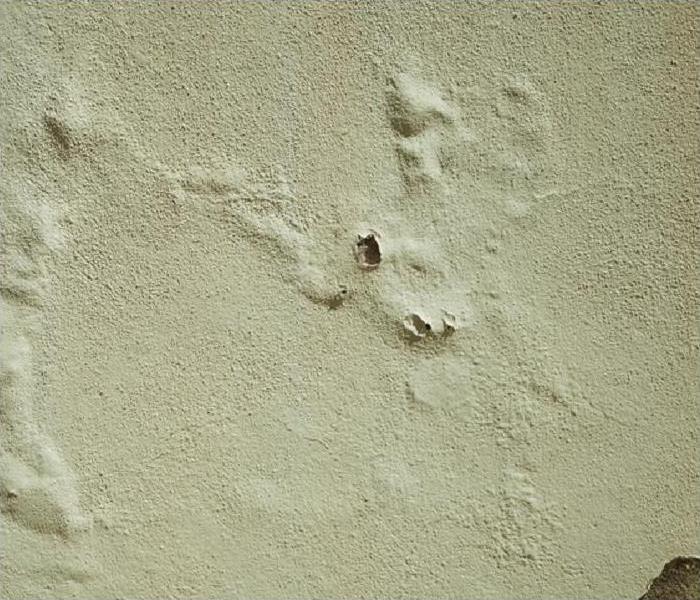 Did you know that bubbling paint is a sign of water damage? SERVPRO stands ready to restore your home.
SERVPRO Will Help Venice Beach Residents Locate Water Damage and Get to Work Fast on Repairs
After any water emergency, you may have water damage within your Venice Beach property that remains hidden from the naked eye. In addition to moisture left after a DIY cleanup, there could be issues like slow leaks or drips that go unnoticed until the damage already settles in.
SERVPRO is available for professional leak detection followed by drying and restoration so that you can get your home back to normal fast. You only need to contact us, and we can have our Green Fleet at your door and ready to begin within hours.
For water damage in Venice Beach, some problems will escape you until tell-tale signs begin to develop. We instruct residents in the area to look for some of the following evidence that water damage might be lurking within their homes:
Foul, musty odors could be an indication of mold and mildew growth
Visible mold colonization in the form of blotches, black spots, and discoloration
Ceiling and wall staining
Bubbling or peeling wallpaper or paint
Sagging, soft drywall or ceiling tiles
Warping, lifting, or bowing of flooring materials
No matter what the signs might be, SERVPRO has the manpower and equipment to address water damage repairs to restore your interior completely. Our crew also has access to advanced moisture detection tools to ensure nothing gets left behind during the drying and restoration phases. We also offer pack-out/move-out services to relocate contents to reach our goals as quickly as possible during the project.
When you need a qualified restoration team on the job with local ties to the community, SERVPRO of Santa Monica/Venice Beach is here for you 24/7. Call us at (310) 395-9050, and we will send a crew out as quickly as possible.