Can Fire Damage Restoration in Santa Monica Eliminate Malodors?
8/18/2021 (Permalink)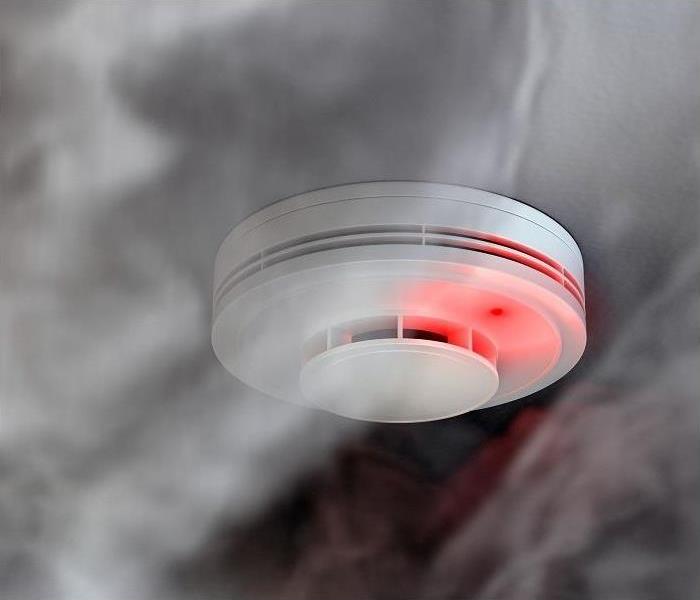 Smoke odors are hard to remove. Call SERVPRO's IICRC trained professionals for complete fire damage restoration.
Move Beyond Air Fresheners --SERVPRO Uses Strategies to Eradicate Santa Monica Fire and Smoke Damage Stenches
Homeowners in Santa Monica needing fire damage restoration prioritize general house fire cleanup immediately after the devastation of a blaze. Backing away from the premises while water and fire damage restoration proceeds is sensible, allowing technicians the time and space needed to remove water, debris, and residues.
Does Basic Smoke Remediation Clear All Smells from Your Santa Monica Home?
A high hurdle for SERVPRO's professional fire and smoke damage crews is malodor removal. Even after cleaning and disinfecting, lingering odors interfere with our goal of making it "Like it never even happened."
Why are Smoky Smells so Hard to Erase?
Odiferous debris can hide in building cavities
Chemical changes during combustion load soot particles with foul-smelling compounds
Tiny particles are jagged-edged, permitting them to grind into soft surfaces and settle into cracks and crevices
Porous structural components absorb fire smells, and those odors can vaporize under certain conditions
How Does SERVPRO Achieve Fire Odor Elimination?
Baseline odor elimination parallels routine fire damage mitigation and smoke remediation:
Use of air scrubbing technology
Debris removal
Deep cleaning of residues
HVAC filter changes and cleaning
Tenacious malodors respond to:
Oxidizers such as hydrogen peroxide, chlorine dioxide, and others, carefully used to protect occupants and avoid damaging surfaces
Ozone machines, operated by experts and excluding unprotected humans and pets
Hydroxyl generators reacting with many pollutants, decomposing them and their odors without risk to occupants
Fogging with ULV (ultra-low volume or cold) fogging/misting or thermal (hot) fogging -- thermal fogging recreates the conditions of the fire, combusting substances that pair with and neutralize odor bearing particles
Absorbents like activated charcoal or newer chemical mixes
Sealing wood or hard to clean spaces with a broadcast encapsulating spray
Rely on SERVPRO of Santa Monica / Venice Beach to get rid of lingering fire-related odors. Call (310) 395-9050 to review your options.