Can Professionals Save Wet Hardwood Floors After Flood Damage in Santa Monica?
8/16/2021 (Permalink)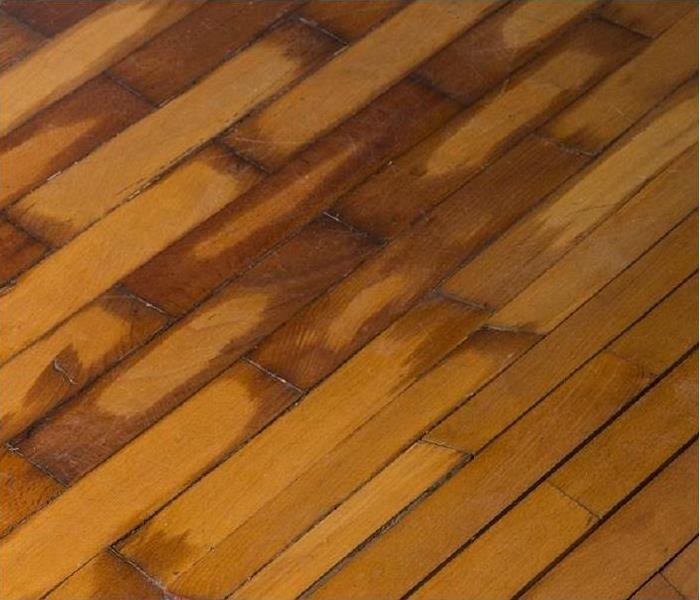 It's tempting to DIY water damage hardwood floors, but that can often lead to failure. SERVPRO has the tools to dry and restore your floors.
Restore Flooded-Out Santa Monica Hardwood Floors by Engaging SERVPRO Quickly
When you first view your Santa Monica flood-damaged hardwood floors swimming in rainwater and overland runoff, it can be hard to believe they can survive the onslaught. Worries about the disruption and cost of replacing them are natural. Still, genuine hardwood flooring choices are durable and withstand flooding if you choose the correct professionals to help as soon as it is practical.
How Does SERVPRO Mitigate and Remediate Santa Monica Flood Damaged Hardwood Floors?
The SERVPRO team uses research-based interventions mastered during the Institute of Inspection, Cleaning and Restoration Certification (IICRC). Water damage repairs after leaking roofs from storms require professional walk-out level and basement flooding cleanup. Here are the basics of flooring recovery delivered by our technicians:
All Hard Floors
SERVPRO uses submersible pumps to evacuate water deeper than two inches and then truck-mounted and portable extractors for remaining standing water removal services. Squeegees help move fluids toward the extractors. Moisture detectors and meters plus infrared imaging technology permit the team to sketch out the extent and severity of the lingering moisture for additional interventions.
Hardwood Floor Specifics
Drying mats firmly adhered to the surface pull liquid water from several layers using negative air pressure exerted through hoses connected between the mats and powerful extractors.
Selected planks or strips loosened and propped up allow warm, dry air directed from low-profile air movers to accelerate restoration.
Aiming air movers up towards the bottom of the hardwood subfloor from a lower level of your Santa Monica home can also facilitate the structural drying needed to bring flood-damaged hardwood back to preloss condition.
Dehumidifiers positioned strategically slowly reduce the ambient humidity, important as hardwood must dry gradually to avoid distortion and cracking.
Contact the pros at SERVPRO of Santa Monica / Venice Beach promptly to discover your flooded flooring options. Call us at (310) 395-9050 to schedule an assessment.