How Harmful Can Flooding be for Older Homes?
10/29/2020 (Permalink)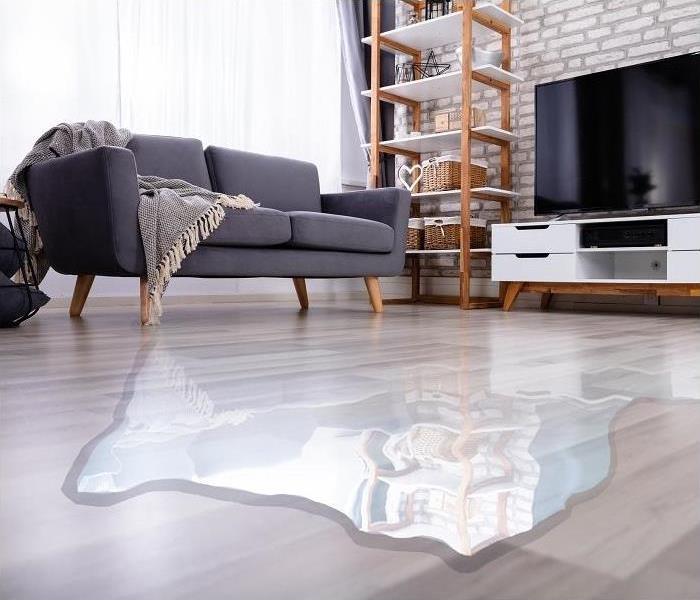 When flooding damaged this home, SERVPRO was there. We dried and restored this home with minimal impact to the owners.
Owners of Flooded Older Homes in Santa Monica Should Call a Professional Team to Determine the Extent of the Damage
We can all agree that Santa Monica is a charming and unique place in which to live. It has all the charm of older homes, while the vibrancy of a younger city. Its picturesque qualities and life under the California sun should not suffer because flood water enters your home. Rather than go through the situation alone, let a professional team give you peace of mind and a comprehensive solution to the flood's ramifications.
For flood cleanup in Santa Monica, our SERVPRO team is available around the clock to help. We train with industry experts to treat situations like yours, and we do so with efficiency and safety in mind. We recognize that preserving your personal belongings as well as protecting the structure of your home is essential. As we inspect the damage, we immediately begin drawing a plan that prevents conditions from worsening and compromising even more of your priceless property. We have drying solutions for virtually every situation, including electronics, paper products, and drywall.
Is deodorizing part of a flood restoration process?
Flood water can leave a musty smell behind, and our SERVPRO team may apply one or several treatments to get rid of it. However, even more important is getting rid of the cause of the problem. At its root, excess humidity left unattended creates many of the undesirable consequences following a flood. To monitor and remove excess moisture, our team uses some of the following equipment in your home:
State-of-the-art moisture meters, including infra-red technology
Injectidry equipment to access baseboards and wall cavities
Drying mats for suctioning excess moisture from hardwood
Along with pumps, wand extractors, and dehumidifiers, our team works diligently to restore humidity levels in your home. Throughout it all, we set the stage for additional repairs or other contractors as relevant.
SERVPRO of Santa Monica/Venice Beach is here to help you in your time of need. Call us at (310) 395-9050 as soon as the emergency happens and invite us into your home. With our help, your home will quickly look, "Like it never even happened."