Can SERVPRO Restore Fire Damages in My Marina Del Rey Home?
4/24/2020 (Permalink)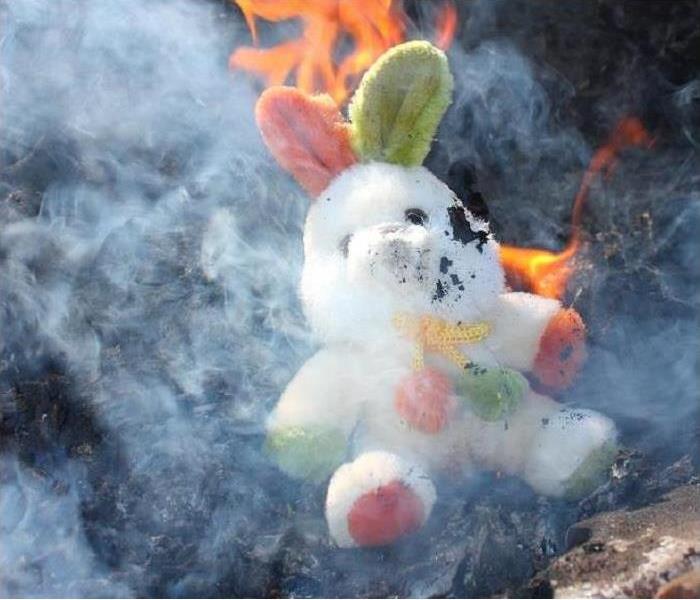 SERVPRO Franchise professionals have the equipment, training and experience to help restore your fire damaged possessions.
Team SERVPRO Arrives Equipped to Restore Damage Left by a Fire in Your Home
Residents in Marina Del Rey who experience a fire in their home should contact professionals like us right away. Fires produce heat and flames that may burn materials and items in the structure that can cause the fire to spread. Plus, fires can lead to loss of personal belongings and furniture. Also, homeowners may have to deal with offensive smoke odors. Our skilled team can adequately clean and quickly remove smoke odors from your home.
Our SERVPRO fire damage services in Marina Del Rey may include water removal. Often, there is excess water left in the home after the fire is put out. Our techs can use wands, pumps, vacuums or industrial grade extraction equipment during migration. The methods we use are dependent upon the amount of water in the home. Our crew may also use air movers, axial fans and drying mats to eliminate moisture from the air and the structure.
The team can also remove strong smoke odors from your home by employing fans, foggers or air scrubbers. Smoke, soot, dirt and fire residue can release toxic fumes in the atmosphere inside the home. We can effectively remove those odors. Smoke and soot may damage upholstery, floors, walls, and ceilings. Fire residues can be hard to remove from surfaces like kitchen cabinets, countertops, windows and items and materials in the home such as furniture and drapery. The crew can discard any charred or burnt items and can clean, treat and store salvageable items and materials when possible. We can board and tape the affected areas, but when there is significant damage, a general contractor should be contacted to repair and stabilize the structure.
SERVPRO Techniques for Eliminating Dry and Wet Smoke Left by Fire Damage in Santa Monica Blaze
Fire damage from flames is terrible enough, but the residue and odor from smoke and soot linger on well after extinguishing the blaze. The time that elapses between the fire and the cleanup is critical as the longer smoke and soot are allowed to linger on furnishings and possessions, the deeper they penetrate.
It's stressful enough to find out the fire damage in your Santa Monica home has been so significant that drywall or flooring needs replacing, but what about furnishings or heirlooms with sentimental value that are irreplaceable? SERVPRO has developed numerous cleaning methods that can often restore personal possessions to their pre loss condition. The cleaning techniques we employ are dependent on the type of smoke left by the fire.
When fires burn, they go through different levels of smoke production. We typically diagnose the amount of smoke damage left by the primary type present. That is why SERVPRO conducts a pre-test to determine the type of smoke left by the fire, so the correct cleaning methods are applied. Dry smoke primarily comes from organic materials such as wood and leaves a powdery residue that does not easily smear when wiped and is generally easier to clean and deodorize. Slow-moving fires which burn synthetic materials and plastics produce wet smoke. Because of the slowness in the burn pattern, wet smoke generally penetrates more deeply and is often more difficult to clean and deodorize.
Often, we need to combine multiple cleaning-disciplines to eradicate the smoke residue. Including wet and dry cleaning as well as foam cleaning for upholstery that is prone to shrinkage or bleeding is inappropriate for wet cleaning methods. Vapor control works to remove odors with gel pellets and is an effective way to control odors. For furnishings and possessions that require deep deodorization, SERVPRO has thermal foggers that disburse solvent-based deodorants that overtake smoke odors, neutralizing them, leaving home and contents smelling fresh and clean.
SERVPRO of Santa Monica / Venice Beach can restore your home. You can rely on our fire damage services to return your residence to its pre loss condition whenever possible. It is the goal of our certified crew to make you feel "Like it never even happened." We are nearby and are here to assist you. Contact us at (310) 395-9050 any time of the day or night for our professional fire damage services.
To learn more about Santa Monica, click here.