What Happens to My Carpet After Fire Damage In My Santa Monica Home?
4/22/2020 (Permalink)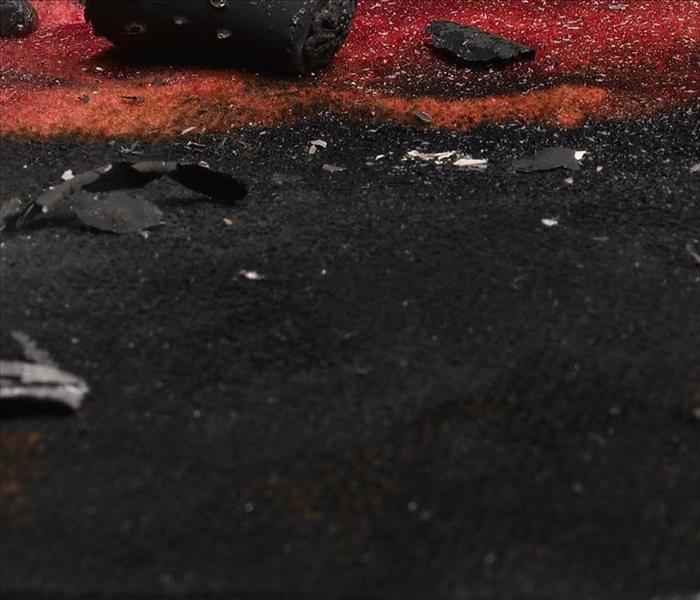 Seeing the damage that a fire caused to your home can be quite devastating. Contact SERVPRO to make it "Like it never even happened."
Become Familiar With Santa Monica Fire Damage Remediation Services
One is never ready to deal with fire damage in your home. The aftermath of a fire can be quite traumatic not only because of the disaster itself, but also in dealing with the remnants of your home and its contents. Aside from determining whether your home is structurally sound, you also need to consider how to revert the fire's damage, which includes wiping everything clean from soot and smoke traces as well as dealing with the effects of water or other chemicals used in extinguishing the fire. It may all seem a bit overwhelming and look like a complete loss, but in reality there might still be many salvageable items.
When there is fire damage to your home in Santa Monica your carpet may be one of those items that may look like it needs to be completely removed and replaced. Even though this might be the case, our fully trained team of SERVPRO specialists can help you make that decision. Very often the damage you are seeing to your carpets may be the result of soot and not because the carpet is actually burnt itself. If this is the case, and there has not been any significant ancillary damage from water or debris resulting from the fire, our team may still be able to help you save the carpet in your home.
There are several ways to approach the post-fire cleanup of the carpet in your home, and our SERVPRO team is knowledgeable of these options. For example, if it is a short pile carpet, our team may use a technique which essentially dry cleans the fibers, allowing for strict control of unnecessary humidity to the area. In other cases, our technicians may decide to use hot water to help extract the soot from your carpet. Depending on your specific needs, our team of experts will be able to make a decision on the best course of action and avoid the need for full replacement of your rug.
Whenever you think of fire damage to your home, make sure to reach out to SERVPRO of Santa Monica/Venice Beach for a comprehensive approach to remedying the damage. Our team is available 24/7 and able to make a full assessment of your home and the steps to be taken to resolve issues directly caused by the fire, and those that come as collateral damage. Just reach out to (310) 395-9050 and allow us to use our wealth of experience for your benefit.
Click here for more information about Santa Monica.