Know Who To Call for Flood Damage Remediation Help in Santa Monica
5/8/2019 (Permalink)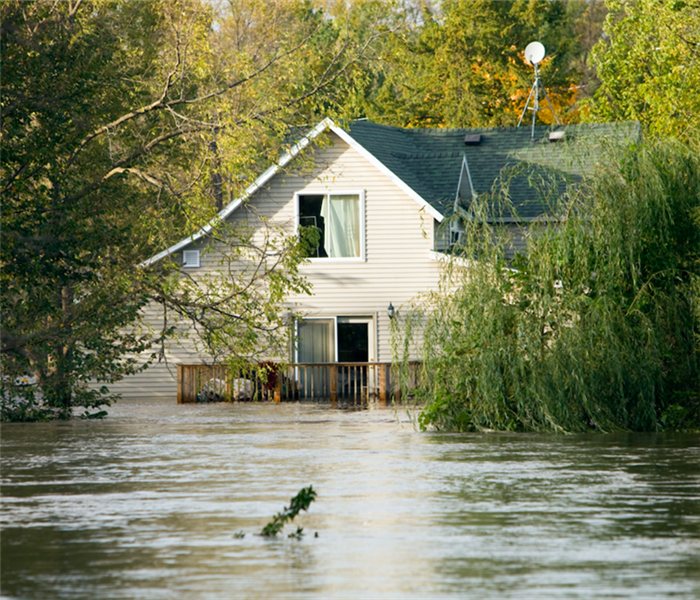 Flood damage can cause extensive damage if not dealt with properly. Contact SERVPRO for all remediation needs.
Signs of Extensive Flood Damage in Santa Monica That We Look For
When we receive a call to help with flood damage, we can never be sure how severe the damage is until we arrive on-scene to evaluate the situation. Different levels and volumes of flood waters can turn into drastically different damage cleanup and restoration processes, so we must be flexible and able to accommodate any scenario in a timely manner. We look for these signs of damage to determine how extensive the problem may be and how involved our work may become.
Standing Water
A consistent indicator of some of the most severe flood damage in Santa Monica is the presence of standing water. When water remains in your home at a measurable depth, it can begin to cause expensive and permanent damages to the structure of the building. Alert us over your first phone call if any standing water remains in the building so that our primary response teams can bring water extraction pumps and respond Faster To Any Size Disaster.
Soaked Walls
We expect flooring materials to be soaked as a result of flood damage, but when the walls of your home have sustained significant damage, this may be a sign of additional problems that require a more thorough investigation to identify. Sometimes, when water reaches a substantial depth and later recedes, it can still create pockets of moisture in the walls of your home that degrade materials and can cause mold issues later on. SERVPRO technicians use advanced moisture detection tools such as infrared imaging devices and thermohygrometers to identify these wet areas and treat them accordingly.
Exterior Damages
Although the exterior of your home may be much more resistant to the effects of flood damage than interior areas, it can still sustain significant damage during a storm. We can help with repairs and restorations that may be necessary to leave the exterior of your home looking "Like it never even happened."
SERVPRO of Santa Monica / Venice Beach can help you recover from flood damage with as little time and money spent as possible. Call us 24/7 at (310) 395-9050.
Click here for more information about the city of Santa Monica.