Get the Most Out of Flood Damage Remediation in Santa Monica With SERVPRO
4/7/2019 (Permalink)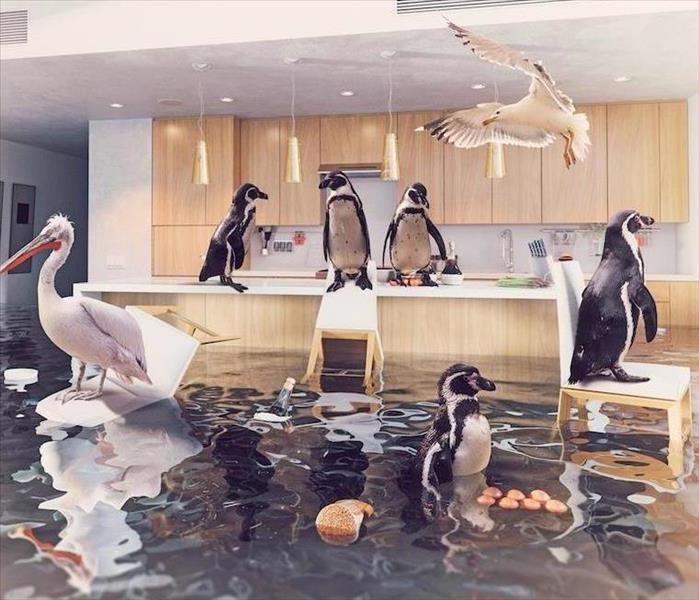 Regardless of whether your home was damaged from an external or internal source flooding, team SERVPRO can help. Call right away.
Be Quick to Act - Flood Damage in Santa Monica
Watching the news can fill you with dread as the weather threatens the integrity of your home. Santa Monica, with its beautiful movie-setting ambiance, is not immune to the effects of storms and mudslides, leaving homeowners at a loss and in need of a quick response. As you prepare for a possible emergency, knowing whom to call when extensive areas are being affected is extremely important. Experience and technical knowledge are your greatest assets in combating the effects of flooding in your home.
When there is the threat of flood damage to your home in Santa Monica make sure to contact SERVPRO as soon as possible. Our crew is at the ready 24 hours a day, 7 days a week and trained to work when disaster strikes. Being among the first to contact our technicians helps mitigate your losses as well as the disruption to your daily life. Making a call to our team is the first crucial step in restoring your home to normal.
Floodwaters are treacherous and typically bring debris and unwanted organisms into the sanctity of your home. Our SERVPRO team is IICRC-certified to handle the toughest emergencies, and our equipment is commensurate to our education. For tough jobs, we use both submersible and truck-mounted pumps to extract unwanted water from your home. Our field experience and preparation allow us to dispose of wastewater while respecting local ordinances appropriately. Local regulations also play a role in the removal and disposal of contents that cannot be salvaged.
Once we can extract all the water from your home, we proceed with drying and disinfecting. Keeping in mind the nature of each surface, we can tailor each cleaning agent to address its specific needs. Our SERVPRO technicians closely monitor all aspects of the process to ensure no further threat of bacteria remains in your home.
Do not let flood damage overwhelm you. Call SERVPRO of Santa Monica / Venice Beach at (310) 395-9050 as soon as possible to help restore your property. With our help, your Santa Monica home will look "Like it never even happened."
Click here for more information about Santa Monica.