Avoid Creating Additional Damage After a Fire in Your Venice Beach Home
11/9/2018 (Permalink)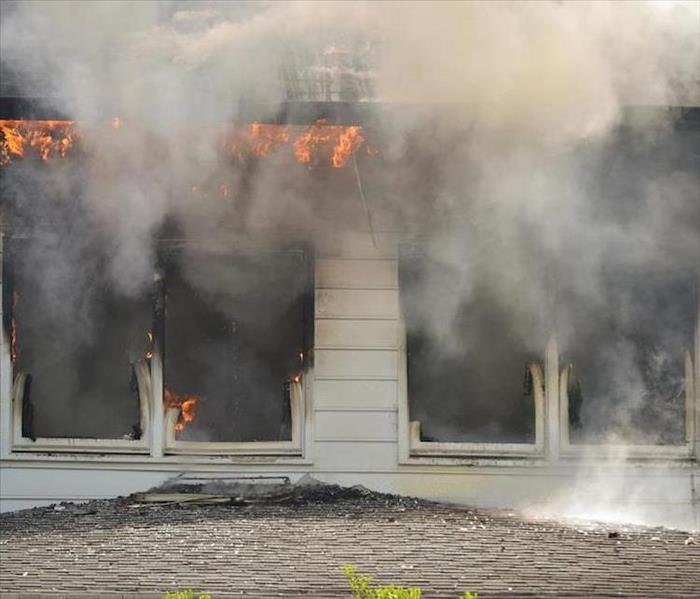 Both fire and smoke can create damage in your home. Contact SERVPRO to assess the situation and remediate the fire damage.
The Behavior of Smoke Determines the Fire Damage Restoration Procedures We Use at Venice Beach
Cleaning and restoring a building after a fire damage incident requires a good understanding of how smoke behaves during combustion. Such an understanding helps us to know where to find the heaviest and lightest residues. Usually, the temperature of the smoke particles and that of the surrounding areas determines how far the smoke residues move. It is important to note that the procedures we use to clean heavy residues may be slightly different from those we use when cleaning light residues in your Venice Beach home.

The transfer of heat in your property causes part of the destruction that results from a fire damage incident in Venice Beach. Usually, heat moves in the air by a process known as convection. During the process, hot air, which is less dense, rises and gets replaced by the dense cold air. As combustion goes on, the process repeats itself, and it reaches a point where even the cold air around the ceiling area gets replaced. Our SERVPRO technicians understand that convection currents are responsible for the soot deposits that appear on walls and ceilings, even when there is a significant distance between them and the source of the fire.

Smoke has a way of moving around obstructions and cannot be stopped by closed doors. In most cases, our SERVPRO technicians find heavy residue concentrations around or under closed doors, cracks, and around carpet edges. Such deposits form as the smoke attempts to go through the cracks or around obstructions. The concentration of smoke residues is less in areas that are far away from the fire source. However, if the fire is not put off as soon as possible, the residues become evenly distributed within the building.

Our SERVPRO technicians perform an assessment that helps us to determine the best cleaning techniques to use. Some cleaning needs may force us to use dry cleaning techniques, and some may require wet cleaning methods. Certain surfaces may withstand abrasive cleaning procedures such as sanding, and in some, such procedures may cause further damage.

SERVPRO of Santa Monica / Venice Beach can clean and restore your property after it faces mold, storm, fire, or water damage. Call (310) 395-9050 at any time of the day and get instant response from our highly trained technicians.

Click here for more about Venice Beach.