The Impact of Blackwater in Your Santa Monica Home
10/2/2018 (Permalink)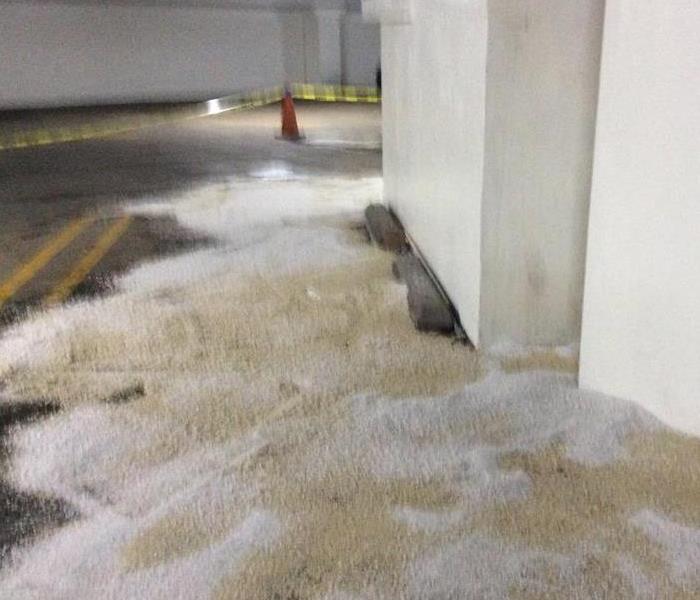 Floodwater can produce dangers including Blackwater. SERVPRO can safely remove the water and restore your property.
Watching for Secondary Flood Damage in Santa Monica
As September draws to a close, people across the US are repairing and restoring their homes following hurricanes, high winds, and storms. The government-sponsored National Preparedness Month is about thinking ahead and preparing for every eventuality to help yourselves and your community. One of those preparations could be for secondary damages following extreme weather conditions.
The impact of flood damage in Santa Monica properties can be dealt with quickly if you use a professional service. Excess water from blocked storm drains or overflowing roads can become contaminated by raw sewage, animal carcasses, pesticides or other substances. We call this Blackwater, and it carries with it dangerous diseases like e.coli.
Here at SERVPRO, we have trained extensively on the subject of Blackwater and how best to remove it from your home. Although it can be tempting to try rescue possessions or furniture, you are best off waiting for a trained technician to arrive to avoid cross-contamination. When Blackwater comes into contact with carpets, drywall or subfloor, we may need to remove and replace, those areas permanently.
The first job for a SERVPRO technician is to extract the contaminated water and set-up a barrier around the affected area. Where damage is on a smaller scale, we may establish clean rooms to take individual items for restoration. If the damage is wide-spread, we can pack out your possessions and send them to a specialized facility for cleaning. Truck-mounted or portable extractors can be used to remove hundreds of gallons in one go.
Blackwater, by its nature, is highly toxic. That often means our cleaning method becomes slightly more extreme. Due to the high risk of harmful diseases, we need to ensure your home remains safe. That can mean removing any structure that has come into contact with or absorbed blackwater. This routine is part of the remediation process and removed structure can be restored by SERVPRO before the end of service.
If your home is the worse for wear after extreme weather conditions, contact SERVPRO of Santa Monica / Venice Beach at (310) 395-9050.
Be sure and visit the Santa Monica Pier. For more information on the aquarium and walking tours, click here.