Learn How To Protect Your Los Angeles Area Basement Against Fire Damage
2/15/2018 (Permalink)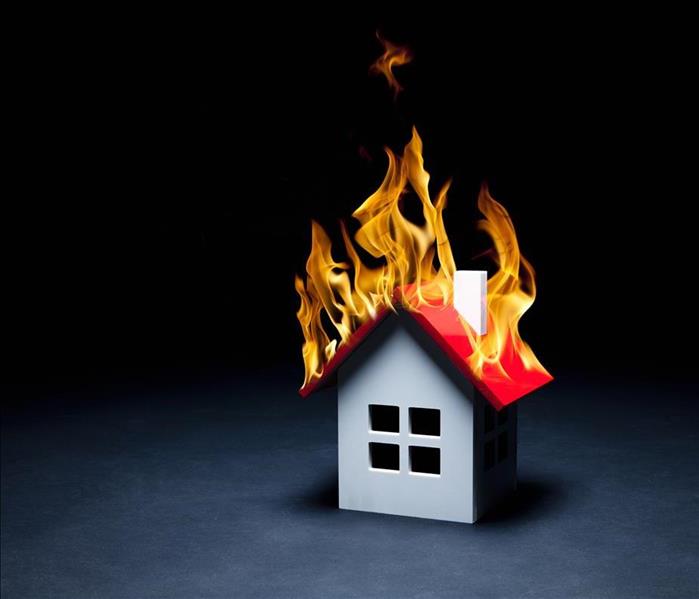 The ERP from SERVPRO https://ready.SERVPRO.com/home/readyprogram Helps Prevent and Mitigate Fire Damage to Los Angeles Properties
SERVPRO Can Offer the ERP Plan to Help Prevent Fires in Your Home
When you think about emergency situations that might occur in your Los Angeles basement, you likely lean towards floods or water damage. However, your basement is also susceptible to fires, as most of us use them for storage.

You can help prevent fire damage in your Los Angles area home by installing smoke and carbon monoxide alarms, keeping them active, and learning how to store materials responsibly. When all else fails, contact a qualified professional for answers and suggestions that could save your home.
Your gas furnace, water heater, oil burner, wood stove and other heating equipment reside in your basement. Make sure to store paper, textiles, and other debris at least 3-ft away at all times, placing oily rags in an airtight container, and keeping your basement trash-free. If you have a burner, always secure the doors to prevent sparks or flames from jumping to stored items.
Install arc-fault circuit interrupters (AFCIs) in your basement to prevent electrical surge fires and always plug major appliances directly into wall sockets. Perform regular maintenance on your clothes dryer and washing machine, clean ducting, check feed lines, and check electrical plugs. Remember to keep your stairs and aisles free of clutter and perform cleaning whenever possible to avoid buildup.
If you experience a fire in your basement or home at any point, SERVPRO can help you get things back to normal quickly. We provide fire, smoke, and water restoration services, cleaning and deodorization, as well as much needed support during emergency situations for homeowners throughout our local community.

Our IICRC-industry certified technicians are available 24-7, 365-days a year, providing you with quality home restoration services you can trust. SERVPRO has access to highly trained personnel, advanced equipment, and vast resources that make it possible to handle any size problem you may face.
Contact SERVPRO of Santa Monica / Venice Beach for additional information about services available throughout the West Los Angeles, Ocean Park area and see what advantages we offer our customers. Limit your losses and learn how to prevent future problems, today. (310) 395-9050
Here is the city directory for information regarding LA.