How to Cope with Fire Damage in Los Angeles
12/27/2017 (Permalink)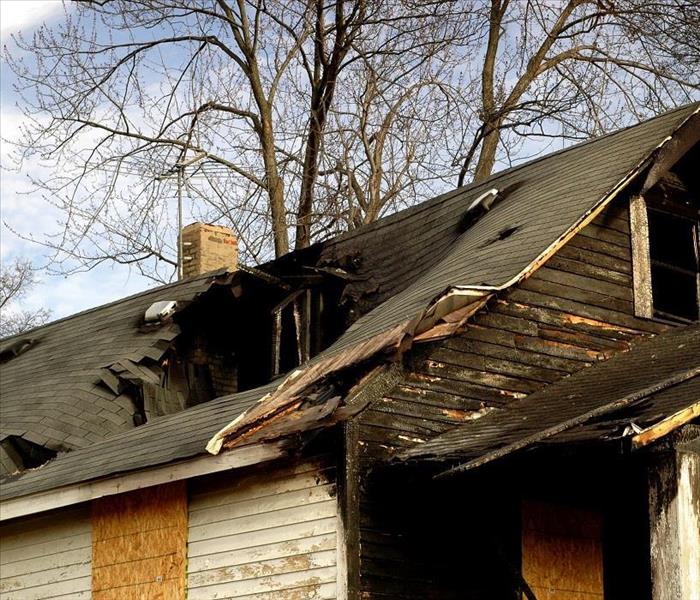 SERVPRO begins the restoration process by covering your roof and boarding windows to prevent outside elements from entering your home.
Fire Damage Restoration Services for Any Size Disaster
Fire damage incidents never give a warning before they strike and that is why you need to know the various options you have as a Los Angeles resident. Whether the fire you are dealing with is a Christmas tree fire, one from a furnace, or a candle, you cannot underestimate its risk. Once you are safe, the next thing to know is whether there is something to recover and the various steps to restore your property.
Fortunately, some practices can help you to deal with the fire damage incidents in Los Angeles. We advise you to contact a restoration service provider like SERVPRO as opposed to trying to fix the mess on your own. Movements within the premises can disturb the soot particles. You may not have the skills to deal with the different types of smoke.
Assessing the extent of the fire damage is our first task. By checking how much your property has been affected by the fire helps us to come up with a better approach to restore your property. If your property has some wet smoke, dry smoke, or oily smoke, it is the work of our trained technicians to choose the most appropriate approach to control it. In some situations, we may use a drapery cleaning system, a duct cleaning system, or deodorizing agents together with degreasers.
If your roof is damaged, we cover it with tarpaulin to protect further accidents when cleaning. We are aware water can get into contact with electricity and cause electrocution. That is why our SERVPRO technicians use drying techniques when restoring your property. The processes assist in getting rid of all the water and systematically clean and dry your property making it safe again.
SERVPRO of Santa Monica / Venice Beach is here to help you deal with all types of fire, storm, water and mold damage. Call us today at (310) 395-9050 and let us restore your home. We can overcome any disaster regardless of its size.
For more information about the city of Los Angeles, click here.