The Proper Steps For Fire Restoration In Santa Monica
12/8/2016 (Permalink)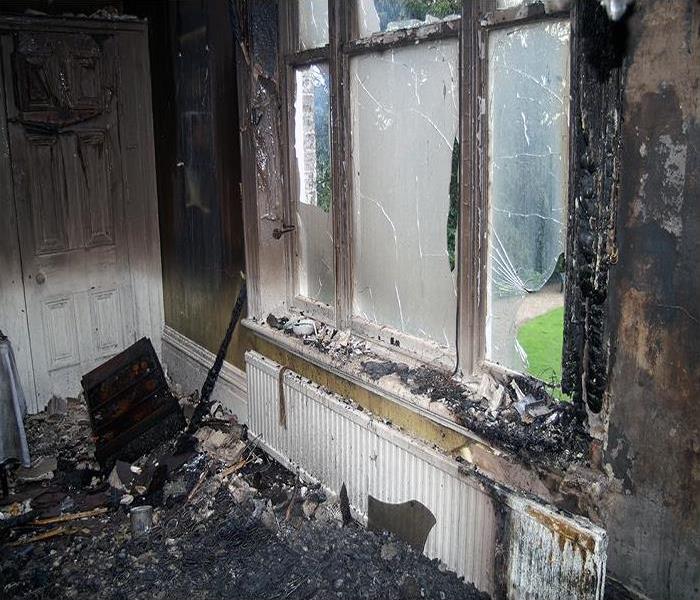 The longer the items in your home are underneath smoke and soot, the more difficult it is for them to be cleaned and restored.
Fire And Smoke Damage
Once you've gone through the devastation of a fire, you will probably be emotional. However, it is important to go through the proper steps for fire restoration, which is why you need to hire the professionals at SERVPRO. Doing these steps will lead to less damage and lower the costs which are associated with clean up. There are things that need to be specifically done when it comes to soot and smoke damage, and that is what makes it even more important to hire a professional and experienced smoke, fire, and soot damage restoration company.

We will take special care when cleaning up your fire damage to clean up any soot and smoke damage from clothing, carpeting and everything else in between from your Santa Monica home. However, before we start, we will make sure to have the proper safety equipment and clothing. Face masks and gloves are the most important pieces of clothing. Protective coverings for shoes to stop debris from being trampled through your home and a jumpsuit are also vital.

When cleaning your house, ventilation is essential. The best ways for ventilation to be done includes opening windows and using fans. It is, of course, importune that the soot isn't blown through the home into unaffected areas, and we always keep this in mind. Everything is better when it is well aired out. At SERVPRO, we also realize that it is a lot more efficient to get rid of soot and smoke damage if we can start the process earlier rather than later. The longer the items in your home are underneath smoke and soot, the more difficult it is for them to be cleaned and restored.

We will also use a HEPA vacuum cleaner, as it is perfect for sucking up the soot. The nozzle attachment on the cleaner can be put close to the soot while sucking it up. We do not advise you to use your upright vacuum, as it will only push the soot into your carpeting. Using the HEPA vacuum will be done before we do any other cleaning.

SERVPRO technicians will also use disinfectants for cleaning up your appliances. The soot and smoke can cause different problems with electrical appliances, so they'll need to be cleaned before use again. Do not try and use an appliance before we clean and disinfect it, as this could cause problems. It is best to have any electrical appliances professionally tested before using them again. We also advise you to throw away any food which was exposed to soot or smoke.

When your property has experienced a fire, you will need professional cleaning and restoration help. At SERVPRO of Santa Monica / Venice Beach, we will come to your home and make a plan for remediation in a timely fashion when you call us at (310) 395-9050.