What Makes SERVPRO Better at Mold Remediation than Other Santa Monica Services?
4/14/2021 (Permalink)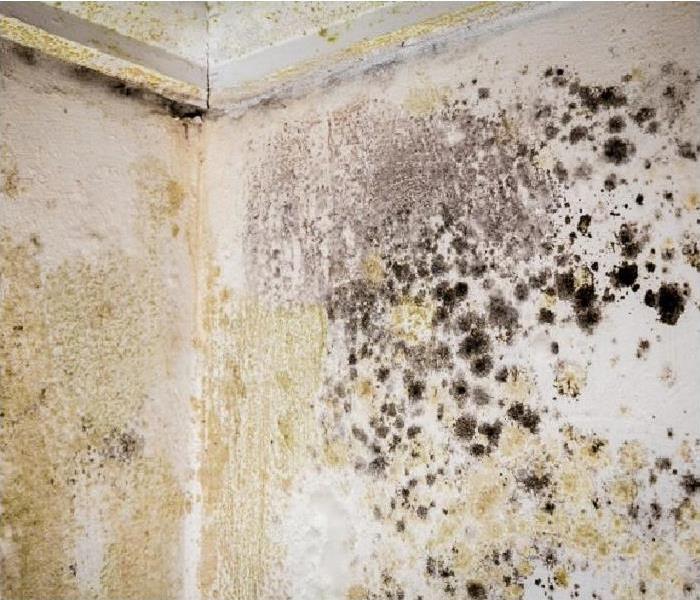 Our climate is ideal for mold growth. SERVPRO can locate the source of hidden mold and restore your home.
SERVPRO Technicians' Extensive Training Makes Them Better at Mold Remediation
Mold is a natural part of the environment found nearly everywhere, but some areas like Santa Monica are more prone to it than others. The fungus thrives on the consistently warm and moist air of our seaside city. It, therefore, poses a significant threat to local homes, especially those with water leaks or poor ventilation. Mold feeds on organic materials like the cellulose in wooden building materials and comes in various forms. Different types generally appear in different settings and under disparate conditions. Over time, if left unaddressed, these microbes can severely damage your home and may cause health effects.
Types of Mold Common to Santa Monica
There are numerous types of mold common to Santa Monica and the rest of Greater Los Angeles. Some of these appear naturally due to moist air and poor ventilation, while others indicate a water leak. Some mold varieties result from clean water damage, and others usually develop on materials impacted by polluted floodwaters. Some of the most often encountered of these microbes are:
Aspergillus - the mold most commonly found indoors.
Penicillium - blue or green microbial growths that form in damp areas.
Chaetomium - a fungus that usually indicates clean water damage.
Ulocladium - is often a sign of a water leak and usually found in basements, bathrooms, and kitchens.
Geotrichum - generally results from sewage and polluted floodwaters.
Stachybotrys - a dangerous type of black mold that has been in the headlines recently.
These microbes' effects range from material discoloration and musty smells to substantial damage and potential health effects.
Recent Concerns about Black Mold in Greater Los Angeles
Stachybotrys, often called "toxic" or "black" mold, has made national headlines in recent years. The most notable case involved Ed McMahon, the legendary sidekick of "The Tonight Show" host Johnny Carson, and his ordeal following a botched water damage remediation. As a result of this failed cleanup effort, black fungus spread throughout McMahon's Beverly Hills mansion. Many other Southern California residents have had similar experiences with these aggressive microbes, prompting California to formally recognize that the presence of mold severely impacts a residence's habitability. It is, therefore, essential to hire the right remediators to address all water and mold-related damage effectively.
Why is SERVPRO Better than Other Santa Monica Mold Remediation Companies?
Specialized training and experience make SERVPRO technicians better than those of other companies. Our professionals have been educated in all aspects of mold remediation and have successfully resolved mold issues resulting from just about every scenario imaginable. Specifically, our technicians are formally trained in:
Bio recovery
Microbial remediation
Structural drying
Water damage restoration
Carpet cleaning
Upholstery & fabric cleaning
After they complete their courses, SERVPRO mold specialists are certified by both the American Bio Recovery Association (ABRA) and the Institute for Inspection Cleaning and Restoration Certification (IICRC).
So, regardless of whether you need a mold inspection or black mold damage repairs, call the mold remediation experts at SERVPRO of Santa Monica/Venice Beach at (310) 395-9050 for assistance.