Call Us For Professional Water Removal In Your Los Angeles Condo
3/13/2019 (Permalink)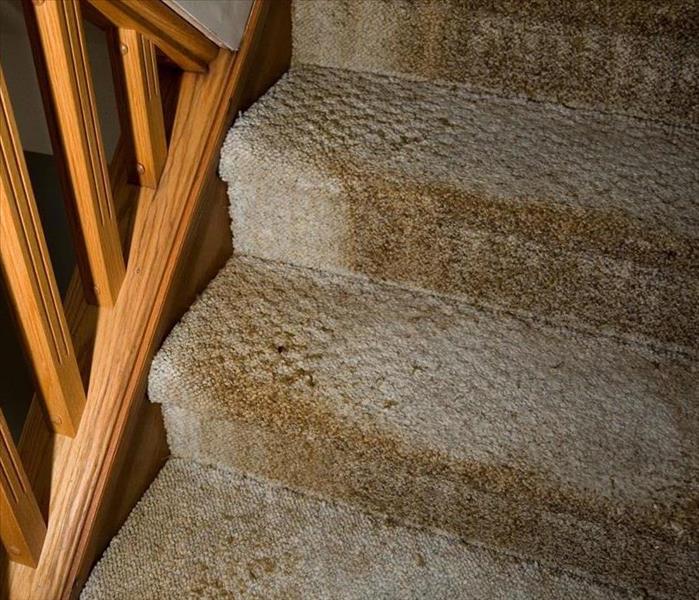 Our experts respond quickly to your call and we are available 24/7. We have equipment such as rolling extractors that can restore your carpets.
Carpet Water Removal for West Los Angeles Condos
While something always seems to be getting constructed or remodeled throughout bustling West Los Angeles, your condo might not be one of these residences getting upgraded. As indoor plumbing ages, stress on the pipes and rust can weaken connections, elbows, and joints to create vulnerabilities over time. A small burst of air through the lines or fluctuation in the pressure of the pipes can open up these points, causing considerable water loss that continues until the water supply can get shut down.
While there are many potential areas of your West Los Angeles condo that can become adversely affected by water damage from the pooling water, your carpets can absorb much of this damage quickly, requiring professional water removal services to overcome. When a disaster like this strikes, you need a team like our SERVPRO professionals that can respond right away to the emergency with the equipment that can help.
Carpets already have a natural magnetism to collect dust, dirt, and debris from the foot traffic they receive regularly. When you combine this sediment with over saturation from the water damage incident, carpeting throughout your condo can quickly become irreparably damaged and need removal. Our experts can arrive with the tools to not only remove the water from these affected areas but also thoroughly clean them as well for a professional and polished finish.
We have weighted rolling extractors that can force moisture out of the fibers and subflooring of carpeted areas of your home to allow our high-velocity air movers to be effective at removing lingering moisture. With the right response, our drying efforts can ensure that this flooring does not need to get replaced.
We also have premier cleaning services for these affected areas of your condo including our pre-rinse conditioning, steam cleaning, and dry-cleaning approaches. All of these cleaning services penetrate to the base of the material to break sediment loose and bring back vibrancy and improved feel to the fibers.
While there are often many steps to recovering your property after a water loss incident, protecting existing material is a top priority of ours. Let our SERVPRO of Santa Monica / Venice Beach rapid response team get to work quickly for you by calling (310) 395-9050.
"Unleash the Power Within", come hear Tony Robbins click here for more details.