Our Team Has A Rapid Response Time And Will Restore Your Santa Monica Water Damage
3/1/2019 (Permalink)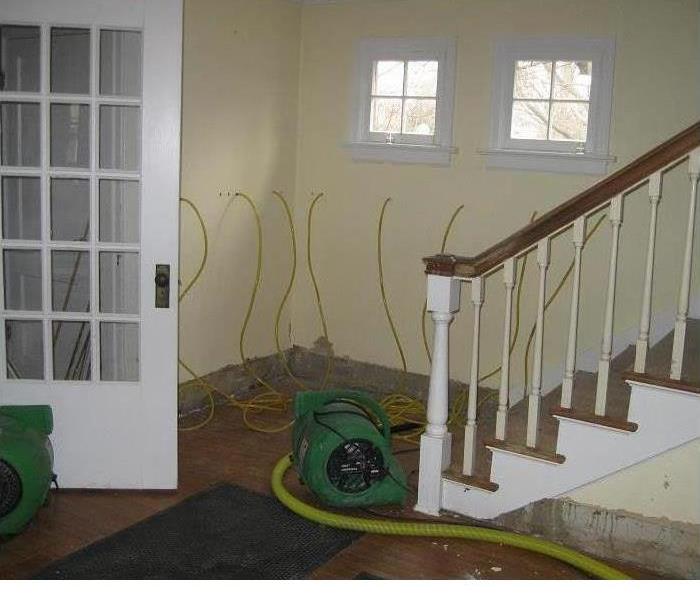 SERVPRO utilizes many cutting-edge technologies to expedite the moisture removal from homes. We are at your service 24/7 so call us right away.
HVAC Malfunctions Can Allow Water Damage in Santa Monica Homes
Every Santa Monica resident can appreciate conditioned air and the difference it has made for comfortable living in the often hot and muggy environment. Unfortunately, many do not realize the strains and wear that these systems can endure when they are asked to run for most of the year without breaks. For all of the ways that your HVAC system could degrade and fail, one of the most problematic for your home is when water pools in elbows of the ducts or leaks from the appliance itself, causing damages to the immediate area.
Many homeowners do not even realize they have reached the point of allowing water damage into their Santa Monica property until the effects have already occurred. Our SERVPRO team can respond quickly to emergency damage situations to provide fast drying efforts, effective restoration strategies, and repair and cleaning of the HVAC system causing the problem.
A great deal of the issues with an HVAC system can get avoided with the appropriate servicing and inspections occurring regularly. Even without the threat of breaking down, your HVAC system can run more efficiently with cleanings every 3-5 years. Without servicing the system at all, debris, dust, dander, bacteria, and contaminants can collect within the system to prevent the flow of cool air. These blockages can attribute to excessive condensation in the ducts that become pools of water that ultimately damage nearby construction materials.
Our SERVPRO team arrives with the tools and equipment necessary to fully inspect this system for these blockages and throttling, as well as the moisture detection and drying machines necessary to restore the water damage that has occurred. The faster that our technicians can get notified of the issue, the more likely it becomes to preserve the saturated structural elements affected by the malfunctioning HVAC system.
There are many potential causes of water damage to your home, but at SERVPRO of Santa Monica / Venice Beach, We're Faster To Any Size Disaster. Give our rapid response team a call today at (310) 395-9050.
New Big Blue Bus stop amenities to brighten your travel experience click here for more information.