Did the Fire in Your Santa Monica Home Leave Your Possessions Smoke Damaged?
2/11/2019 (Permalink)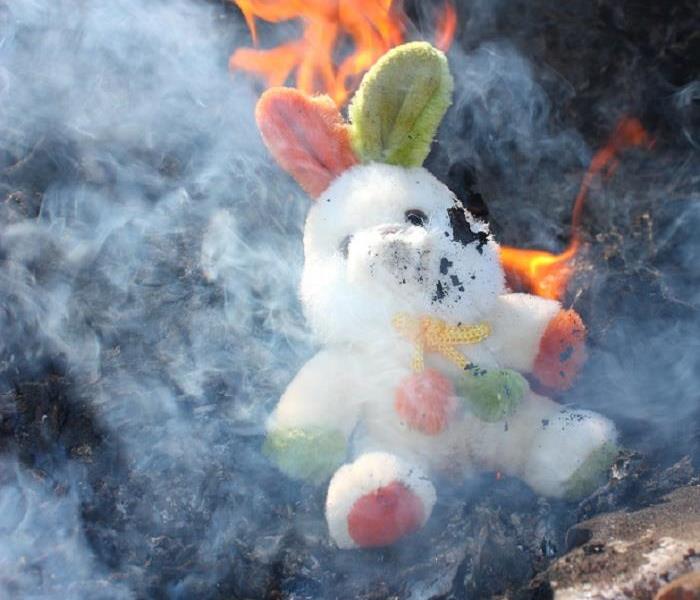 SERVPRO Franchise professionals have the equipment, training and experience to help restore your fire damaged possessions.
SERVPRO Techniques for Eliminating Dry and Wet Smoke Left by Fire Damage in Santa Monica Blaze
Fire damage from flames is terrible enough, but the residue and odor from smoke and soot linger on well after extinguishing the blaze. The time that elapses between the fire and the cleanup is critical as the longer smoke and soot are allowed to linger on furnishings and possessions, the deeper they penetrate.
It's stressful enough to find out the fire damage in your Santa Monica home has been so significant that drywall or flooring needs replacing, but what about furnishings or heirlooms with sentimental value that are irreplaceable? SERVPRO has developed numerous cleaning methods that can often restore personal possessions to their preloss condition. The cleaning techniques we employ are dependent on the type of smoke left by the fire.
When fires burn, they go through different levels of smoke production. We typically diagnose the amount of smoke damage left by the primary type present. That is why SERVPRO conducts a pre-test to determine the type of smoke left by the fire, so the correct cleaning methods are applied. Dry smoke primary comes from organic materials such as wood and leaves a powdery residue that does not easily smear when wiped and is generally easier to clean and deodorize. Slow-moving fires which burn synthetic materials and plastics produces wet smoke. Because of the slowness in the burn pattern, wet smoke generally penetrates more deeply and is often more difficult to clean and deodorize.
Often, we need to combine multiple cleaning-disciplines to eradicate the smoke residue. Including wet and dry cleaning as well as foam cleaning for upholstery that is prone to shrinkage or bleeding is inappropriate for wet cleaning methods. Vapor control works to remove odors with gel pellets and is an effective way to control odors. For furnishings and possessions that require deep deodorization, SERVPRO has thermal foggers that disburse solvent-based deodorants that overtake smoke odors, neutralizing them, leaving home and contents smelling fresh and clean.
SERVPRO of Santa Monica / Venice Beach is nearby and ready to mitigate the fire damage to your Santa Monica home. Call us 24/7 at (310) 395-9050 for an immediate response and cleanup of your home and possessions.
Read about the Santa Monica Pier here.