Is It Time to Talk More About Water Damage Remediation in Your Marina Del Rey Home?
2/10/2019 (Permalink)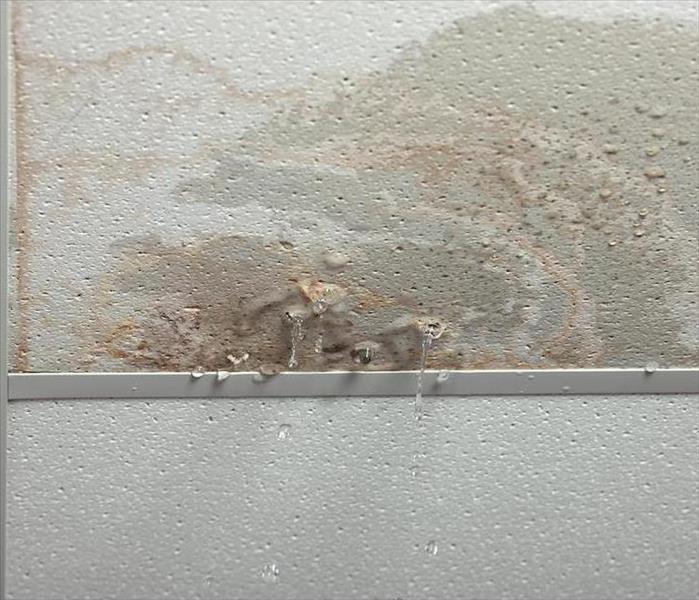 Water damage needs your immediate attention to help prevent the possibility of mold. Contact our certified team for water removal.
Water Removal From a Kitchen Ceiling Pipe Break in Marina Del Rey
Plumbing pipes that run along the ceiling can cause a large amount of damage to your home if there is a leak or seal failure that allows water to flow into the room. Water removal needs to happen as quickly as possible and if there has been a slow leak that was happening for a period of time before the break, you may already have mold growth in the vicinity that needs to be removed.
Turn off the water and have our technicians access the damage as soon as possible in your home so cleanup and restoration in Marina Del Rey can begin. SERVPRO techs are highly trained, certified and use the latest technology, such as digital moisture detectors, to determine the actual area that has been affected by water. Materials that are in drywall and carpet padding can absorb water much like a sponge and spread to areas that were not in the vicinity of the initial water damage.
SERVPRO can utilize portable wet/dry vacuums for small scale removal or truck mounted industrial pumps for large-scale projects. Once the standing water is eliminated, the affected rooms in the home will be thoroughly dried, with powerful air movers and dehumidifiers if necessary. Once the rooms and furnishings are confirmed dry, the cleanup begins.
Mold is a big concern and our technicians use professional-grade antifungal and antibacterial cleaners to prohibit mold and mildew growth. SERVPRO technicians can do a thorough cleaning by hand, if additional deodorization is necessary, they can use industrial fogging machines to overtake and eliminate any odors left in the home or furnishings. When the cleaning is completed, our technicians can begin the final step of the restoration of your home. This may involve fixing or replacing drywall, carpeting or painting. Our goal is to return your home to its preloss condition and get your life back to normal.
Contact SERVPRO of Santa Monica / Venice Beach for quick water removal from your home. Our expert technicians are on hand to assist you 24/7, just call (310) 395-9050 to get started immediately.
Click here for more about Marina Del Rey.