The Worst Flooding Mistakes in West Los Angeles and What They Will Cost You
1/6/2019 (Permalink)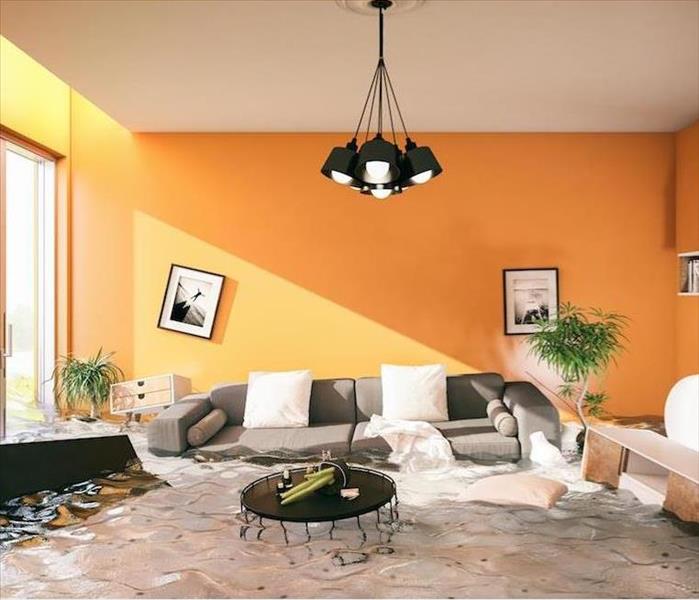 When flooding has affected your home, time is of the essence in order to prevent mold from setting in. Contact SERVPRO immediately for services.
Falling Trees Can Allow Flooding in Your West Los Angeles Home
Storms can cause a lot of troublesome effects for your West Los Angeles home. These high-powered systems can carry the capability of damaging your roof, removing siding from your home, or even uprooting trees or breaking their limbs. With direct impact from a weighty limb from a tree, or an entire tree falling against your home, the structural elements could buckle and break, causing an avenue for water penetration throughout the storm.

While the initial damage to your home might be bad enough to contend with, the potential West Los Angeles flood damages that could occur in your residence requires you to react quickly and secure the appropriate restoration company. Our SERVPRO team can help you through all aspects of this traumatic experience, from mitigating the loss from the flood damages to rebuilding your damaged exterior.

Our technicians can quickly assess the full measure of the damage that your property has sustained and the appropriate steps required to restore it entirely. Our estimator can determine not only the cost of the restoration but also catalog damages to your home and its contents to provide the appropriate information to your insurance provider should you decide to file a claim.

With our building services, our SERVPRO team can make the entire restoration process as efficient and streamlined as possible. We have licensed residential and commercial contractors in our franchise that can work alongside our restoration technicians to ensure that your home gets returned to you promptly. This comprehensive approach is critical to minimizing our impact in your life and reducing the cost of the work to get done by removing the need to subcontract rebuilding and reconstruction requirements.

Flood damages can spread quickly throughout your home once a storm has damaged the exterior of the house. Our SERVPRO of Santa Monica / Venice Beach water restoration technicians and specialists can respond quickly to the situation to begin preserving your property and returning it to preloss conditions fast. Give us a call whenever you need us at (310) 395-9050.


Click here for more information about West Los Angeles.