Did You Know That SERVPRO is IICRC Certified for Water Damage Remediation in Santa Monica?
12/30/2018 (Permalink)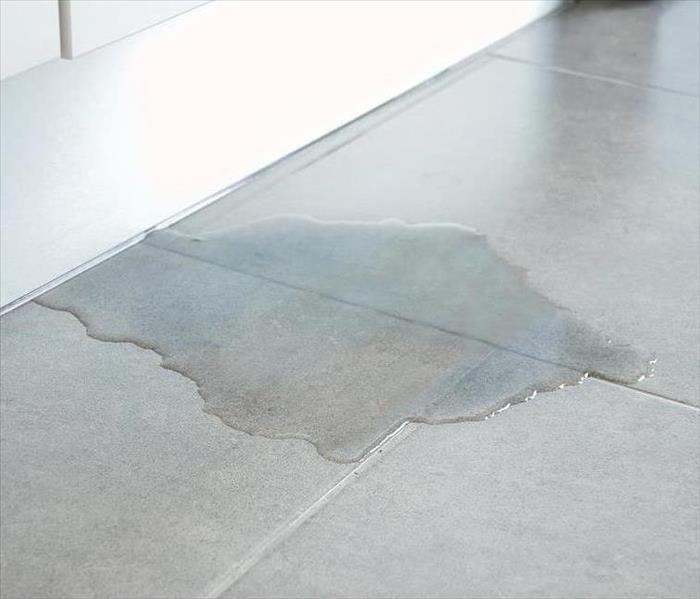 When water trickles into your living area, finding the cause is key to remediation. Contact SERVPRO to investigate and remediate water damage.
Choosing the Right Water Removal Team in Santa Monica
Where there is standing water, there is the risk of extensive property damage to both structure and possessions. The need to rectify an issue like this quickly can lead homeowners to rush their decision in choosing a restoration specialist. As experienced professionals who complete hundreds of cleanup operations each year, we feel in the right place to offer advice on how to choose the right service.

Homeowners that need water removal in Santa Monica should look to local services. These reduce call out times which are essential to mitigating the losses associated with water damage. Water can damage wallpaper, paintwork, furniture as well as sheetrock inside the wall cavity. Local services like SERVPRO offer a shortened call out time because we use technicians that live and work in the local area.

A comprehensive cleanup service requires expertise. The second thing you should look for in your restoration provider is qualifications. Removal of water using pumps or extraction units is a relatively simple task. However, learning how to mitigate secondary damages like mold or mildew growth as well as ensuring all elements of the structure are appropriately dried requires training. SERVPRO technicians hold IICRC certificates in a range of areas including applied structural drying, odor control, and mold assessment & remediation.

Equipment is just as necessary as expertise when it comes to completing a thorough job. SERVPRO uses its national resources to supply our technicians with the latest technology. It is a considerable investment but one that we choose to make to ensure our work remains at the highest possible standard.

In water removal, being able to access crevices beneath floorboards or inside wall cavities is essential. We use injectidry systems that use injectors to blast hot air inside your walls. This equipment is effective at drying sheetrock that may otherwise have to be discarded. The deployment of drying mats can help to draw moisture from beneath hardwood surfaces without needing to pull up floorboards.

Our investment in the best equipment, as well as investment in the best training for our technicians, is why we are a premier provider of water cleanup. Contact SERVPRO of Santa Monica / Venice Beach at (310) 395-9050 to arrange a service.

Click here for more about Santa Monica.