Did You Know HVAC Systems Can Cause Water Damage to Your Marina Del Rey Residence?
12/14/2018 (Permalink)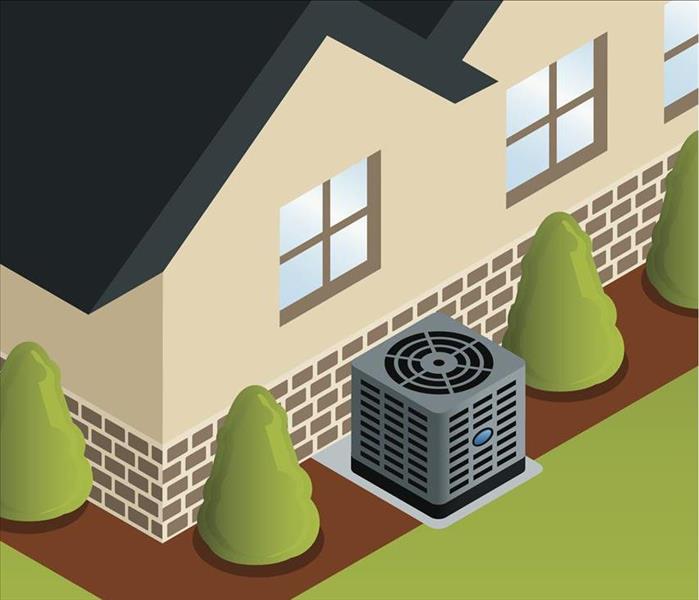 Our SERVPRO experts are here to save the day when your HVAC system causes water damage to your residential home.
HVAC System Can Cause Water Damage to Marina Del Rey Homes
Nearly every day of the year, many Marina Del Rey homes condition the indoor air temperatures to remain at a constant comfort level. While these modern conveniences can help to make your home life better, the HVAC system can sometimes not function properly, and it can lead to damages that require professional restoration technicians like ours to overcome. Understanding how you can prepare for this possibility can help to keep your home and its occupants safe.
While there are many different ways that your Marina Del Rey home could suffer water damages, many residents do not consider their HVAC systems to be a contributing factor. In truth, these appliances often produce substantial condensation and moisture, which when improperly discharged or pooled in points throughout the duct network, can allow for a steady leak or consistently damp area of your home to restore.
When our SERVPRO professionals get informed about the situation in your home, we can get our technicians together quickly with the tools necessary to dry up the damaged areas and assess for structural concerns. Through our initial inspection, we can determine the source of the water damage and where the water originates. In some instances, the HVAC system has become sluggish and ineffective because of a buildup of debris, dust, and other particulates. Our technicians can clean out this essential component to your home, which can help to identify further problems that lead to water damage and also improve the efficiency of the air circulation appliances.
With equipment like our air movers and dehumidifiers, we can quickly dry up the saturated materials within the vicinity of the HVAC system. We can use moisture detection equipment like our thermal imagery cameras to determine further moisture pockets to ensure that no lingering moisture is left behind to develop secondary conditions like mold growth.
Locally Owned Company with National Resources
Many homeowners might not consider their HVAC system as a source of water damage to the house, but it happens more often than many might believe. Give our SERVPRO of Santa Monica / Venice Beach rapid response team a call anytime that you need us at (310) 395-9050.
For more information regarding the city of Marina Del Rey, click here.